The stories behind professional aerial artist & pole dancer Tjaša Dobravec
Our adventures with Tjaša
that we must share
New projects on the biggest and most sophisticated stages or in authentic and charming venues, fresh news about Tjaša's path as an aerial artist and poledancer on this globe: you discover it all on this page. Read and share, and be part of this incredible adventure!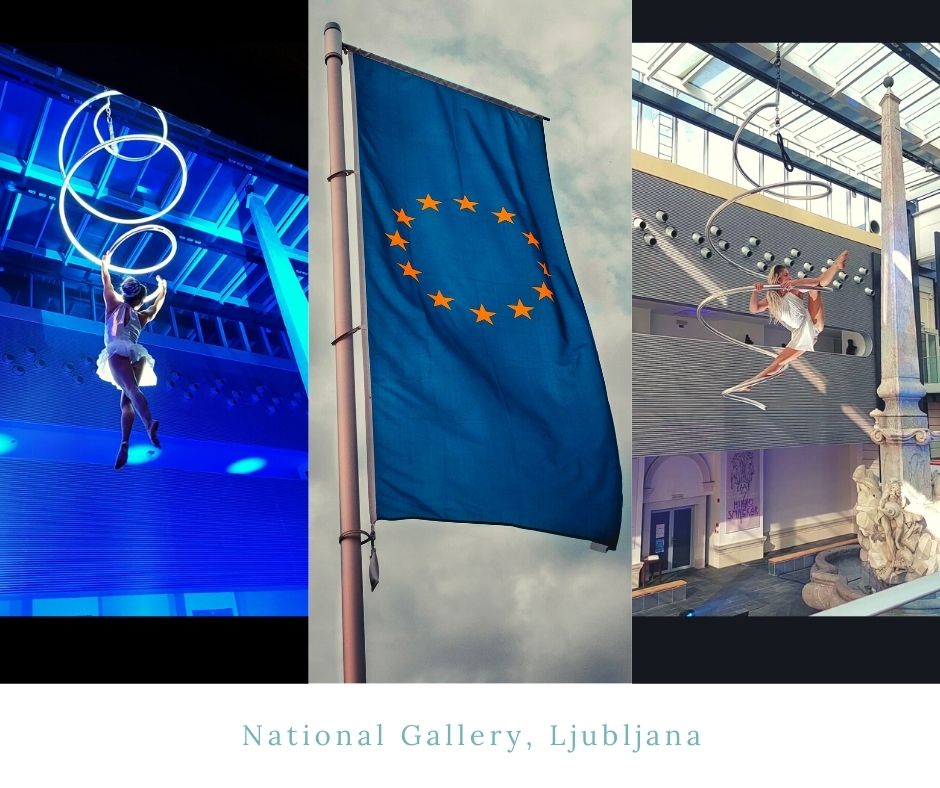 On the occasion of the Slovene presidency of the council of the European Union, the ministers of Defense of the EU member states dined together with the president of Slovenia and other prominent Slovene and European politicians on the 1st of September in the National Gallery in Ljubljana.
During this exclusive gala dinner some of the best artists of Slovenia collaborated to deliver a vibrant show to the elite of the European Union. Tjaša Dobravec performed a breathtaking aerial spiral act, led by dazzling voices singing the opera Stelle.
It was the first performance of Tjaša Dobravec after the pandemic caused one year and a half of cancelled events. During this corona crisis period Tjaša moved temporary to Portugal to train, grow and learn new skills at the National Institute for Circus Arts, also known as INAC, in Vila Nova de Famalicao.