Festival Mondial du Cirque de Demain – Paris 
In February I travelled to Paris to participate at the prestigious 'Festival Mondial du Cirque de Demain'. This circus competition is known in the whole world as 'the Olympic Games of modern Circus Art'. I won two awards with my contemporary act on aerial spiral. I conquered the hearts of China and received the Trophy Yao Jinguo. I also won the award given by the circus school of Bretagne (France). The organisation of this circus competition is just full of very lovely and highly skilled people. I am very thankful to have performed there. Merci Paris!
The courage of healthcare workers worldwide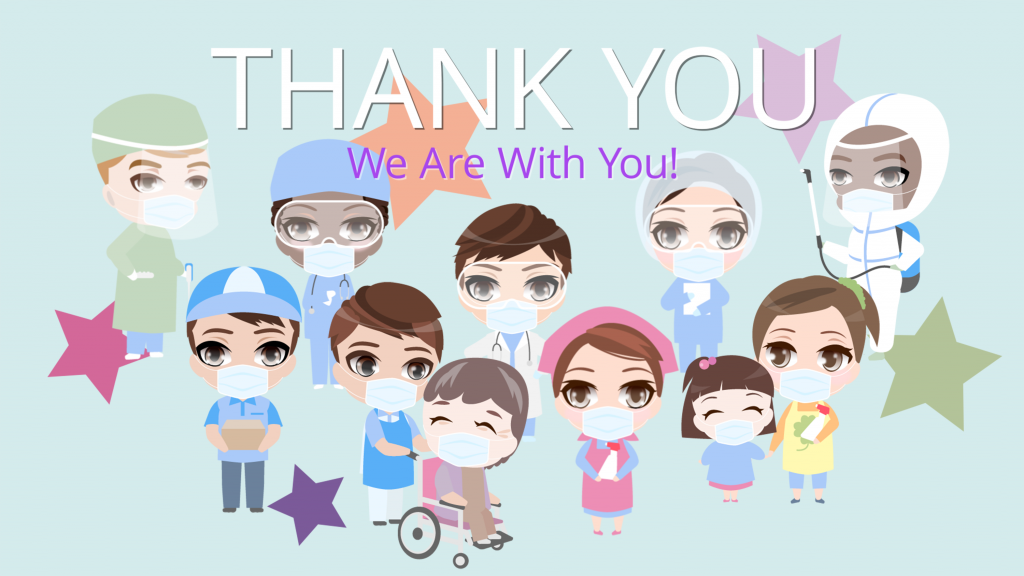 We can not express our gratitude enough towards the healthcare workers that unconditionally fight the corona virus in the frontline. In hospitals, resthomes, nursing homes… These are the heroes of 2020!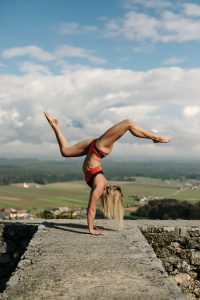 I wish you all a good health. It always sounded as such a cliché, but in this current pandemic times, it is essential. Keep moving, keep growing and expressing. Don't let anybody or any situation stop you from expressing who you really are. 2020 brought us a lot of obstacles, but we can overcome them all together by empowering one another. If you are in good health, don't use the pandemic situation as an excuse to stop working on your personal growth. You can do it!
ALWAYS LOOK ON THE BRIGHT SIDE OF LIFE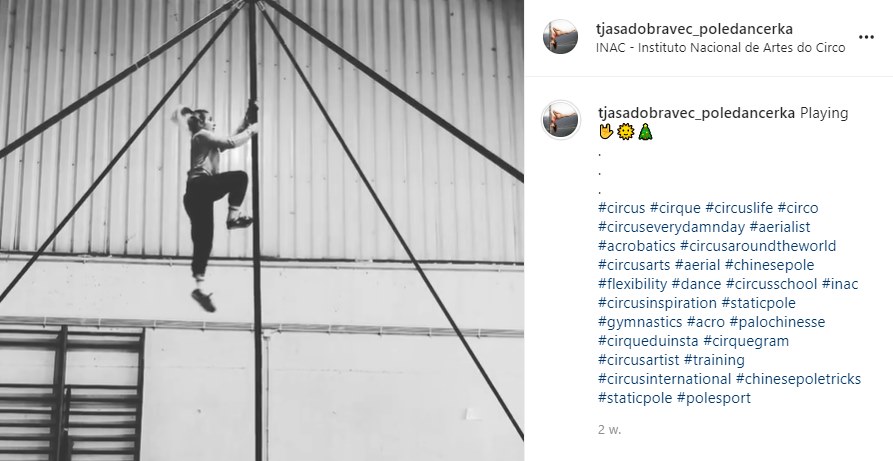 I stopped counting the amount of shows and perfomances that got cancelled. Al lot of hard work, preparation and investment seemed suddenly useless. But I decided to try to see this pandemic as an opportunity instead of a crisis. I took my stuff and moved temporarly to Portugal to train and study at INAC – Instituto Nacional de Artes do Circo close to Porto. My goal is to be better when the pandemic situation calms down and events slowly get allowed again, that's why I decided to sign up and work on my weaknesses with experts at the circus school. Progress is key!
Discover the offer we have prepared for you in our brand new webshop. We selected sustainable, eco-friendly, original, feelgood and creative products. https://www.tjasadobravec.com/shop/
FB: Tjaša Dobravec @poledancerkatjasa
YT: Follow my channel 'Tjaša Dobravec'
IG: @tjasadobravec_poledancerka